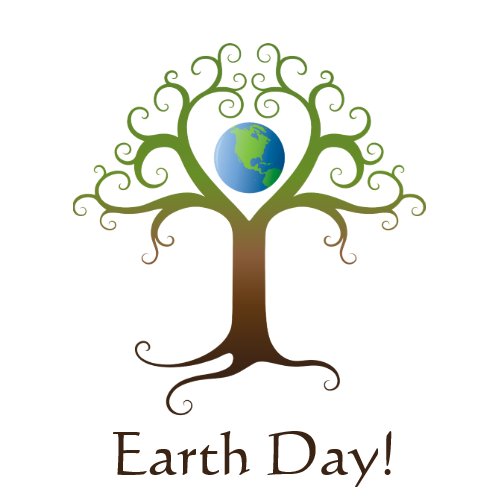 Entertaining on Earth Day
Eco-Friendly Party Planning, Ideas, and Supplies
by Paige Minteer 

…
Mark your calendars for April 22, 2014
Earth Day
 …
Go Green! Earth Day is approaching, and what a wonderful excuse to throw a green-themed soiree! The key to an Earth Day party is making each element as sustainable and eco-friendly as possible!  Use environmentally friendly invitations, party decor, and party favors. Even create your menu using fresh, local, organic ingredients.
Earth Day Invitations and Stamps
To celebrate the earth you should use 100% recycled invitations.  Those from Paper Culture are not only made from recycled materials, but a tree is planted for every order!
Some of the cutest finds are below:
Eco Friendly Earth Day Invitation |  Eco Friendly Earth Day Party Invitation – Green is In | Save the Planet Invitation – Save the Planet | Everyday is Earth Day
Don't forget the stamp!
Think Green postage stamps | Wind Power | Green Geckos | Tree with branches surrounding planet earth
Another Option is to utilize e-vites, or email invitations.  These can be personalized and quite cute, and you save the paper.    PurpleTrail.com has many especially cute designs, like the ones pictured below.
Typographic White and Gray Earth Day Card | Green Tree and Cream Earth Day Card | Green Leaves Earth Day Card…
Earth Day Party Décor and Table Settings
For an Earth Day party, keeping colors natural is best.  For spring, to keep the theme seasonally current, use light green and dusty brown.  Using "Lime Classic," like pictured below, is a great way to add a fun color element.  Contrast this bright with accents in burlap, wood, and bamboo to add both balance and texture.
Other colors can be introduced with floral elements, which will also add an earthy touch.  For place settings, consider using sticks or leaves and tying on tags with a small piece of twine.
Rustic Classic Wood Favor Tags | Colored Raffia Ribbon
Burlap
Great as table runners, placemats, or cut into strips to create chic, stylish, eco-friendly napkin rings!
Burlap 20 Yards | Burlap 12×12 Fabric Sheet (Perfect for placemats! ) | Neutral and Brightly Colored Burlap by the Yard | Natural Burlap Favor Pouches
This is a fabulous deal -$2.75 buys you a 36″ x 46″ piece of burlap in just about any color you can imagine. Simply cut it into 12″ x 12″ squares for placemats
For place settings, try to avoid using disposable, to reduce the amount of garbage created by your party.  Instead consider investing in eco friendly dinnerware you can use year round.
8-1/2″ Set of 4 Eco-Friendly Bamboo Salad Plates | 6″ Set of 4 Eco-Friendly Bamboo Bowls | 10-1/2″ Set of 4 Eco-Friendly Bamboo Dinner Plates
This durable, attractive dinnerware is also eco-friendly! Made from all-natural renewable bamboo and corn, this is an ecologically responsible alternative to plastics. Dishwasher safe. Available Colors: Green, Red, Brown, Yellow, Beige
Green Eats Plates, Bowls, & Cups
With "Green Eats" snack time just turned "green" for kids of all ages. Made in the USA from 100% recycled plastic milk containers, the Green Eats bowls, plates, and cups are ultra-safe. Each of these sturdy snack ware is melamine-free, BPA-free, phthalate-free, PVC-free and has no external coatings. Packaged using only recycled and recyclable materials and printed with soy inks.  Available in packs of Blue, Green, Orange and Yellow. Dishwasher safe no melamine, BPA, phthalates, PVC, or external coatings saves energy and reduces greenhouse gas emissions.
…
New!
Proof positive you can still have your glitter and keep green!
Add a sprinkle of sparkle to your cupcakes with these reusable glitter cupcake wrappers! These glamorous glitter cupcake wrappers and liners come in gold, white, black, cherry blossom, red, lime green, sky blue, royal blue, aqua blue, lavender, baby pink, and white to match your special day. Not only would these cupcake wrappers be perfect for your birthday party, but each liner is coated to be re-used for any occasion, simply wipe down! Some assembly required, fits standard cupcakes and is intended for presentation purposes only. Cupcake wrappers are sold in a set of 12.
Earth Day Party Place Cards
I <3 these plantable seed place cards for Earth Day and everyday.  Plus they double as party favors.
"Please Be Seeded" Butterfly Plantable Seed Place Cards | "Please Be Seeded" Cherry Blossom Plantable Seed Place Cards | Lucky Bamboo Place Card Holders
Food for your Earth Day Celebration
Turn planning the food for your Earth Day party into a fun adventure.  Instead of frequenting your usual caterers or grocers, check out your local farmers' market .  Create a menu based on  ingredients that are in season, local and organic. (In April think fava beans, asparagus, and rhubarb – check out Epicurious' fabulous Earth Day menu ideas)  The fewer miles the food needs to travel to get to your table, the fresher it will taste and the less carbon footprint you will leave.  Avoid using too much butter or oils in the preparation—celebrate the ingredients as they are!  Likewise, use flowers and plants grown organically and locally – use your own garden as inspiration.  Local Harvest is a wonderful source for regionally grown flowers and foods.  For your beverage choices, tap water is always best but other options include include organic wines and vodkas and consider tapping into your local craft beer scene.
Organic Vodka with Eco Conscious Sophistication | Choose one of Cellars Wine Club's Organic Wines | Serve local Craft Beers  | Love The Earth Suckers
Aren't these Earth Day lollipops adorable!
Earth Day Party Favors
Encourage guests to help the green movement by giving seed cards or tree seedlings for party favors!
BloemBox Favors
Plantable seeds are housed in delightful packages with a gorgeous silk flower on top. Growing instructions included.
BloemBox Flower Seeds | Mini BloemBox Flower Seeds | BloemBox Tiny Tins Plantable Seed Favors
Plantable Seed Card Favors
Celebrate Earth Day with these personalized plantable  seed card favors. Each card is made from 100% post-consumer waste and embedded with  seeds. Simply plant the card, water and watch your flowers grow! Great for any eco-friendly celebration.
 Personalized Plantable Herb Seed Card Favor |  Personalized Designer Seed Card Favors | Personalized Plantable Celebration Seed Card Favor
More Eco Friendly Party Favors
Natural Impressions Eco-Friendly Photo Album Favors | Eco Friendly Tote Bag Favors | Eco-friendly Natural Bamboo Coaster Favors | Mini Bamboo Cheese Board and Spreader Set
…
These Earth Day favors are perfect for classrooms and other child friendly Earth Day celebrations!
"Reduce/Reuse/Recycle" Kraft Paper Spiral Notebooks | Recycle Rubber Duckies | Globe Pencil Sharpeners | Earth Seeded Bookmarks
Eco-Friendly Activities for your Earth Day Festivities
Earth Day Greeting Cards Craft Kit | 12-Inch Inflatable Globe
Sometimes simple, low tech (aka old fashion) games are still the best and better yet, they are eco-friendly — play "Keep the Globe in the Air."
Eco Friendly Go Green Bicycle Poker Playing Cards | Eco Friendly Puzzle – Ships Aglow
These high quality eco friendly jigsaw puzzles are made from 100% recycled, bio-degradable material, including the use of soy based inks. Each is a poster size 19″ x 26.5″ 1,000 piece puzzle.
Printable Earth Day Games
Be sure to print on 100% recycled paper!
…
Earth Day Craft and Activity Ideas
Design Your Own Watch It Grow Seed Pots | Beaded Earth Day Charm Pin Craft Kit | Color Your Own Globe Mini Beach Balls | Learn To Recycle Activity Boxes | More Earth Day Crafts and Activities
Free Printable Coloring Pages!
Be sure to print on 100% recycled paper!
Mermaid and Dolphins Coloring Page | Penguin Island Coloring Page | My Pet Dino Coloring Page
Eco Friendly Home Products and Apparel

Carry the health and wellness concept beyond the party and into your home … be a trend setter. Demonstrate that environmentally friendly can be chic too.
For more ideas visit G A I A M
Make the Day Last a Lifetime
Don't let this memorable night fade away with the morning sun. The next day, when all is still fresh, log onto Snapfish.com to create photo books, memory calendars, and even photo thank you notes or create a 5×7 photo card announcing the day, time, and location of your next celebration.
Photobooks | Photocards | Wall Calendars
Or do it the old fashion way — print your photos and store them in an easily accessible photo album.
Natural fiber photo albums |  Natural fiber photo albums
More party themes to consider for your Earth Day party

Best Vintage Yet! | Garden Delights | Gastropub / Craft Beer Dinner Party | Happy Hippo Party | Horse Birthday Parties and Baby Showers | Jungle Safari Party | Jungle Safari Party for Children / Baby Showers | Just Monkeys | Monkey Around Party | Ladies Yoga Night | Little Giraffe Theme Party Planning, Ideas, and Supplies | The Lorax – Dr. Seuss | Owl Theme Party Planning, Ideas, and Supplies | Peace and Love Party Theme, Ideas & Supplies | Surf's Up | Take Flight: A Butterfly Party Theme
Overall when planning an Earth Day party remember to use recycled goods, organic foods, and educate guests about what Earth Day can mean to them.
Party Hearty!…