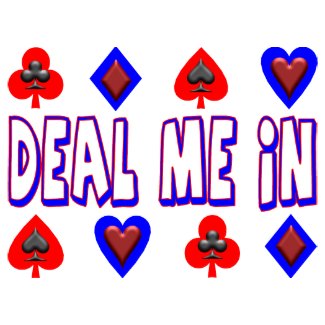 Card Game, Poker & Bridge Theme Party
Planning, Ideas & Supplies
Whether you play gin rummy, poker, or bridge, you will be proud to show your hand with this delightful card game theme party
Card Party Invitations and Stamps
Choosing your invitation is the equivalent of the title of a paper … it sets the tone for the entire party, even a casual party! We found lots of great card and casino theme invitations from which to choose. Here are a few of our favorites …
All In Customizable Party Invitation (available in red, green or blue)
Green Chip Casino: 100 Personalized Invitations / Announcements
Casino Chips: 100 Personalized Wedding Invitations
Casino in the Desert: 100 Personalized Invitations / Announcements
Casino Night: 100 Personalized Invitations / Announcements
Roulette Wheel Invitation Each
Queen's Card Party Personalized Invitation
Poker Face© Custom Party Invitations
Fill-in Invitations
Remember you may need any or all of the following: Save the Dates, Invitations, Let's Celebrate Cards, Reply Cards Reply Envelopes, Stamps For Invitation, Stamps for Reply Card, Thank you Notes, Welcome Letter for Out of Towners, Directions, Menus, Thank you for joining us tags. (More concrete ideas and suggestions coming soon!)
Card Party Stamps
Personalize your stamps by using one of the great zazzle casino stamps. Please be sure to bring a complete invitation, including all inserts, to a local post office to determine exactly how much postage is required. If you decide not to customize, please do not mix stamps. It is better to add too much postage than a hodgepodge of mismatched stamps. You have spent so much time and money on every other detail, the difference in price is not worth giving a sloppy first impression.
Happy Birthday Dice Postage Stamp
Card Game Theme Wedding Stamps
King And Queen Of Hearts Wedding Postage
Wedding Invites King And Queen Of Hearts Stamps
For the Bridge Player
Duplicate Bridge Takes A Lifetime To Master
These stamps are perfect for your reply cards!
Personal Party and Event Websites
Have you always wanted a friends and family web page? Set-up an event web site to improve communication, and keep your guests. informed This is a fun extra. If you are on a tight budget and have computer savvy friends and family, you might even want to save money by foregoing invitations and instead send invites via your website.
Card Party Theme Table Linens
Card Games! With this theme either keep your linens simple or go for the gusto. Your final decision should be based on two factors: the physical characteristics of the event room and your guest of honor's personal style.
Stick to black or red lamour or classic cloths with the opposite color napkins. If you want to add some punch with lots of color, consider Casino as your primary linen with BBJ's recommended combinations as your coordinating linen and chair covers, and then accent with contrasting chair ties. If you love glitzy, the 90 square Gold Sequin will look great with the recommended wanderful centerpiece. Use black and red lamours as your coordinating linen.
If you want to save some money, most venues will supply complimentary white or cream linens. Either will work — although you may want to use a red lamour or red classic napkin. Likewise, if you are hosting a card game party at your house stick with red, black or white linens. In fact, placemats will also work, and to tell you the truth, individual sheets of scrap booking paper look great as placemats — alternate, red, black and white papers. Also consider using one of the following printed paper: Casino Chips. If you are feeling creative and have lots of time, you can even create a layout highlighting your guest of honor. Alternatively, use your place mats as place cards by creating a page for each of your guests. Laminate it and tie with personalized ribbon for a complete favor anyone can enjoy.
Queen's Card Party Personalized Placemat
Just a note on chair covers: chair covers may not be necessary if the chairs supplied are fairly neutral and in ok condition. In fact, I tend to not use chair covers at any of my personal parties. Having said that, if your budget permits, the overall look of certain rooms is enhanced if chair pads are used. Choose one of your accent colors.
If you are having a fairly large party, don't forget to include your place card table, your gift table, buffet tables, and any ceremonial tables when determining your linen count. Also, if you chose to use more ornate linens, do not use them for the cocktail hour; they will have a greater impact as your guests enter the dining room.
Card Party Theme Centerpieces
Use these floral arrangements as inspiration.  (As hard as we try we can't seem to keep up with the constantly changes links)  We particularly like the cubes for this party package because they easily lend themselves to the card game theme. Simply hot glue a poker chip or playing card (slightly angled) to each side of the cube
1 800 Flowers | FTD.com | Teleflora
Mylar Centerpiece Options
Card Party Cascade Foil Centerpiece
Now Make Them Move
These centerpieces are just too darn cute to stay still. Place them on this revolving base to add movement and pizzazz to your table.
Lots of options …
Large Rotating Display Base Has Mirror Top And Will Hold Up To 44 Lbs.
Fun Card Party Theme Table Decor
Jumbo Card Night/ Black Jack Confetti
Card Party Place Cards
Poker Chips Photo Holder Weight
Card Party Napkin Rings
These charming key rings can also be used as napkins rings and double as party favors.
Las Vegas Poker Theme Keychain with Crystal Dice Wedding Favors
Card Party Theme Party Favors
Although the recommended place cards and napkin ties also serve as party favors, if you want to lavish gifts on your guests or prefer to use a simpler place card, consider these fun party favor ideas. They will also add another dimension to your table setting. Order 1 party favor for each couple, 1 for each single. Use a liquid gold pen or colored Sharpie marker to write your the guest of honor's name and the date of the party or attach a personalized favor tags or place card tag.
Personalized Deck of Playing Cards – NEW DESIGNS!
Picture Me Photo Playing Cards
…
Card Party Frames
Royal Casino Glitter Frame Silver Each
Royal Casino Glitter Frame Gold Each
C

ard Party Candles
Poker Chip Design Candle Favor
Playing Card Fountain Centerpiece & Dice Candle
Card Game Playing Cards, Poker Chips, Tables and Supplies
…
3 in 1 Folding Texas Hold'em Poker Table Top
Chips And Games 8 Player Folding Octagon Poker Table Top
Fat Cat Poker Blackjack Folding Table Topper
Trademark Poker 78-Inch by 36-Inch Texas Hold'em Poker Padded Table Top with Cupholders
World Poker Tour
Official World Poker Tour Tournament Set
World Piker Tour Playing Cards
Playing Cards
Pretty In Pink Poker Cards Set W/ Card Case
Heads I Win Tails You Lose Poker Cards W/ Black Case
Professional Poker Cards in Aluminum Box
Personalized Wooden Box Poker Card Set
Poker Chips
Personalized Poker Chips Set/100
Unimprinted Poker Chips Green Pkg/100
Card Game Party Decor, Balloons, and Large Props
Casino Cutouts Assortment Pkg/4
…
Card Game Balloons
Casino Spade Shape Mylar Balloon
Casino Club Shape Mylar Balloon
Casino Heart Shaped Mylar Balloon
Card Party Large Props
Viva Las Vegas Playing Cards Set/12
Card Game Theme Home and Garden
Wood batik bowls, 'Poker Run' (set of 4)
Playing Card Food Picks
…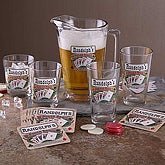 Personalized Poker Room Barware
Personalized Poker Table Bar Sign
Card Party Theme Paper Goods
Playing Card Theme Food and Drink
Playing Cards Mint Truffle 16 Piece Acetate 5.5oz: 1 Count
High Roller Dark Mint 4 Row Rack 8.5oz: 1 Count
Poker Decorated Sugar Cookie Gift Tin
Dark Mint Black Poker Chips: 10 LBS
Milk Chocolate Green Poker Chips: 10 LBS
$5 Pink Poker Chips Milk Chocolate: 10 LBS
180 Chocolate Poker Casino Chips
Chocolate Las Vegas Casino Chip & Dice Bag
Playing Card Candy Molds and Cake Decorating Supplies
Playing Card Candy Molds | Playing Card Cupcake Picks…
Card Party Fun and Entertainment
Costumes
Make your card party a costume party and immediately add that sometimes elusive element of fun!
King of Hearts Deluxe Playing Card Adult Costume
Queen of Hearts Deluxe Playing Card Adult Costume
Dark Heart Queen Adult Costume – Small/Medium
Gamblin' Man Premier Adult Plus Costume – 2X
Queen of Hearts Elite Collection Adult Costume – Small
Deluxe Enchanting Queen of Hearts Adult Costume – Small/Medium
Playing Card Joker Adult Costume
High Roller Accessory Kit Adult
Feather Boa 6′ Black/red W/silver Accent Each
Fun and Funky "Clubs" Poker Party Sunglasses
Fun and Funky "Hearts" Poker Party Sunglasses
Out of Town Guests
Party Welcome Gifts
Occasionally, great friends and loving relatives will fly or drive long distances to be able to celebrate with you. Welcome them in style with these lovely gifts. Be sure to include 2 water bottles.
Vegas Nights Casino Gift Basket
Best Bet Casnio Themed Gift Box
Water Bottles & Personalized Labels
Freshening Baskets/ Emergency Kits
Buy a fun platter to display sample sized essentials. Place in powder rooms.
SALE Card Game Serving Platters SALE …
First aid kit, Tylenol, Advil, hairbrush, comb, bobby pins, concealer, lip gloss, mouth wash, hairspray, stain remover, antacid, tampons and sanitary pads, sewing kit, clear nail polish, nail polish remover, nail file, mints & hard candies, hand lotion, and dental floss
Card Game Theme Party Clothing, Shoes, and Accessories
…Card Game Theme Jewelry
Red Dice Beads
Shoes & Suspenders
Queen of Hearts Flat Shoes Adult – 8
Sexy Queen of Hearts Adult Shoes-8
Poker Platform Sandal With Poker Chips and Dice in Platform and Dice Stiletto Heel
See Party Idea Pros Shoes, Glorious Shoes celebration package if interested in turning these fun shoes into centerpieces.
Neckties
There are many pages of handsome ties for your card game theme: Zazzle
…
Card Game Gifts
Executive Playing Card Party Gaming Set
Brief Case Poker Chip Set
Personalized Leather Playing Card Case
Playing Card and Domino Game Set
Revolving Poker Player Gift Set
Glass Poker Card Alarm Clock with Dice
Playing cards holder, 'Midnight Flowers'
Wood box and p laying cards, 'Ace of Spades'
Card Game and Card Party Books
Poker With the Girls: How to Deal the Perfect Poker Party
Block Parties & Poker Nights: Recipes and Ideas for Getting and Staying Connected with Your Neighbors
The Badass Girl's Poker Party Kit: All You Need to Play Your Way
Gourmet Game Night: Bite-Sized, Mess-Free Eating for Board-Game Parties, Bridge Clubs, Poker Nights, Book Groups, and More
No Limit Fun: Learn To Play And Host A Texas Hold 'em Poker Party
Make the Night Last a Year
Don't let this memorable night fade away with the morning sun. The next day, when all is still fresh, log onto Snapfish.com to create photo books, memory calendars, and even photo thank you notes or create a 5×7 photo card announcing the day, time, and location of your next Ladies Yoga Night Out.
Or do it the old fashion way — print your photos and store them in an easily accessible photo album
Casino-Royale 12-by-12-Inch Scrapbook Album
Party Hearty!