Butterfly Theme Party Planning Ideas and Supplies
Your celebration will take flight with a beautiful butterfly theme party.
New!
Party Idea Pros is busy forging partnerships in the UK and Europe so our visitors from across the Atlantic can party just as hearty. Our new friends at Confetti offer up three distinct butterfly looks but feel free to mix and match products from all packages!
Butterfly Party Invitations and Stamps
It took us a while but we finally found some great butterfly theme invitations.
Butterfly Doodles: Burgundy | Butterfly Garden
NEW!
Monarch Flutter Birthday Party Invitations | Butterfly Drift Invitation | Butterfly Gathering Invitation
(Unfortunately I was not able to link directly to these invitations, so just search the site by invitation name)
Warm Meadow Flowers Invitation | Flutter Bugs Invitation | Flowing Butterflies Invitation
Butterfly Love Invitations | Lovely Butterfly Party Invitations
Butterfly Lace Invitations | Lovely Butterflies Party Invitations | Butterfly Cake Party Invitations
Butterfly Floral Invitations | Curious Butterflies Invitations
Sparkle Butterfly Personalized Invitation | Butterfly Personalized Invitation
Butterfly Theme Fill-in Invitations
Save the Dates…
Save the Date Butterfly Magnets
Remember you may also need to order any or all of the following: : Save the Dates, Invitations, Let's Celebrate Cards, Reply Cards Reply Envelopes, Stamps For Invitation, Stamps for Reply Card, Thank you Notes, Welcome Letter for Out of Towners, Directions, Menus, Thank you for joining us tags. (More concrete ideas and suggestions coming soon!)
……
Butterfly Party Stamps
Personalize your stamps by using zazzle
custom postage. There are so many great butterfly images we just chose a few samples to display so scroll through all the images to chose your personal favorite. Before purchasing any postage, please be sure to bring a complete invitation, including all inserts, to a local post office to determine exactly how much postage is required.
Pink Cupcakes on a Tree Stamp | Butterfly Stamp | Butterfly in Blue Light Stamp | Pretty Butterfly Stamp
…
If you decide not to customize, please do not mix stamps. It is better to add too much postage than a hodgepodge of mismatched stamps. You have spent so much time and money on every other detail, the difference in price is not worth giving a sloppy first impression.
Butterfly Party Table Linens
Interestingly, most people we have worked with who choose a butterfly theme also choose lavender as their primary color. Consider using lilac lamour linens. If you want to add more dimension consider a purple smoke shimmer sheer. Pair with either lilac lamour napkins or light blue lamour napkins.
If you want to save some money, most venues will supply complimentary white or cream linens; both are great with this theme. Likewise, if you are hosting a butterfly party at your house just about any color linen you have will be fine. In fact, placemats also also work, and to tell you the truth, rather than spending lots of money on place mats, I often use individual sheets of scrap booking paper.
If you are feeling creative and have lots of time, you can even create a layout highlighting your guest of honor. Alternatively, use your place mats as place cards by creating a page for each of your guests. Laminate it and tie with personalized ribbon for a complete favor anyone can enjoy.
Too busy or just not that into DIY, make it easy on yourself and purchase these butterfly place mats …
Lenox "Butterfly Meadow" Table Linens
Sparkle Butterfly Personalized Placemat
Just a note on chair covers: chair covers may not be necessary if the chairs supplied are fairly neutral and in ok condition. In fact, I tend to not use chair covers at any of my personal parties. Having said that, if your budget permits, the overall look of certain rooms is enhanced if chair pads are used. Choose one of your accent colors.
If you are having a fairly large party, don't forget to include your place card table, your gift table, buffet tables, and any ceremonial tables when determining your linen count. Also, if you chose to use more ornate linens, do not use them for the cocktail hour; they will have a greater impact as your guests enter the dining room.
Butterfly Party Decorations
…
…
Butterfly Party Centerpieces
Butterflies everywhere …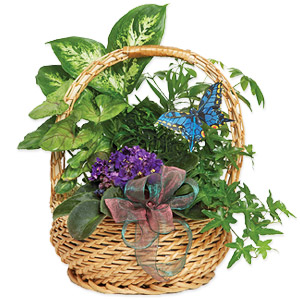 Although these butterfly floral arrangements are no longer available they are great examples for inspiration.
…
Another option is to use a single butterfly vase in the center of your table or line three butterfly vases down the middle of your table. Add fresh flowers bought in bulk and a sprinkling of butterfly decorations.
…
Bright Butterfly Decorations
…
Glitter Butterfly Centerpiece Silver Each
Butterfly-flower Bouquet in Vase – by Dan Shamir
…
Now Make Them Move
These centerpieces are just too darn cute to stay still. Place them on this revolving base to add movement and pizzazz to your table.
Rotating Display Base with Mirror Top and Mirrored Mosaic Sides
Large Rotating Display Base Has Mirror Top And Will Hold Up To 44 Lbs.…
Each revolving centerpiece base requires 1 D Battery.
…
Paper & Mylar Butterfly Centerpieces
Amscan Shimmering Butterflies Centerpiece
Flutterby Butterflies Centerpiece
Butterfly and Flower Cascade Hanging Decoration
Add a half dozen latex butterfly balloons for a bigger wow factor!
…
…
Table Numbers
Skip the standard table numbers. Simply hand write your table numbers on these fabulous butterflies on a stick with a gold glitter pen. The more colors and sizes the better.
11″ Orange Stick Butterfly
7 1/4″ Orange Stick Butterfly
11″ Blue Stick Butterfly
7 1/4″ Blue Stick Butterfly
11″ Green Stick Butterfly
7 1/4″ Green Stick Butterfly
11″ Pink Stick Butterfly
7 1/4″ Pink Stick Butterfly
11″ Purple Stick Butterfly
7 1/4″ Purple Stick Butterfly
11″ Yellow Stick Butterfly
7 1/4″ Yellow Stick Butterfly
…
Niji Metallic Paint Markers
…
Butterfly Pinatas and Balloons
Polka Dot Butterfly, Mylar Balloon 37 inch 1 pc
Prismatic Butterfly Mylar Balloon
Set Of 6 Butterflies Heliumfill Balloons
…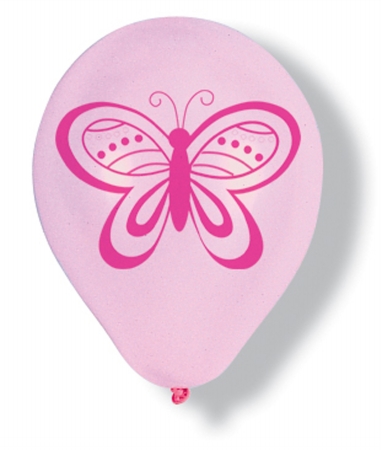 Flutterby Butterflies 18 Foil Balloon
Creative Converting Mod Butterfly Printed Latex Balloon – 72 Count
…
Butterfly Party Decor
Butterfly and Flower Ceiling Whirls (3)…
Fun Butterfly Party Table Decor
Photofetti Festivity Pack
Includes over 960 double-sided 1″ photos mingled with 1/2″ and 3/4″ colored accent pieces. Choose up to 10 of your favorite photos of the guest of honor. For the 3 accent colors, Party Idea Pros recommends Rose Quartz Shimmer, Kunzite Shimmer, and Aquamarine Shimmer.
…
Butterfly Party Napkin Rings and Napkin Ties
Whether you choose traditional butterfly napkin rings, keychains, or twist ties, you can't go wrong. Most of these options also double as party favors!
More Zazzle Butterfly Keychains
Crystal Butterfly Design Key Chains
…
Bright Butterfly Decorations with twist tie
Pastel Butterfly Decorations with twist tie
…
…
Butterfly Pa

rty Place Cards and Place Card Holders

…
…
Silverplated Butterfly Place Card Holders
Butterfly-design Candleholders / Place Card Holders
Enchanting Butterfly Photo / Place Card Frame
Exquisite Pink Crystal Butterfly Place Card Holders
…
Classic Butterfly Party Place Cards
…
 Personalized Butterfly Place Cards
Butterflies Laser Cut Place Cards
Personalized Two Tone Place Cards
…
Butterfly Party Favors
"Butterfly" Silver-Metal Bookmark with White Silk Tassel
…
Personalized Garden And Butterflies Lip Balm Personalized Lip Balm Pineapple Each
…
Amazon Butterflies Wine Bottle Label Personalized Wine Bottle Label Each
…
Customized Butterfly Playing Cards
Personalized labels, tins, and butterfly bags
Sample designs …
Personalized Mini Glass Candy Jars with Butterfly Design | Personalized Designer Labels with Butterfly Design | Personalized M&M Tins with Butterfly Design | Personalized Jelly Belly Tins with Butterfly Design | Personalized Square Favor Tins with Butterfly Designs
…
Monarch Butterfly Candy Bag | Butterfly Print Favor Box
The Little Extras …
Sometimes Party Idea Pros comes across an idea or a site which might provide that little extra something to make your celebration even more special even if it isn't exactly relate to the theme …
Paper Goods
…
Butterfly + Food
…
Milk Chocolate Peanut Butterflies | Butterfly Favor | Chocolate Butterfly Lollipop
Freshening Baskets/ Emergency Kits
Buy a fun platter to display sample sized essentials. Place in powder rooms.
Lenox Butterfly Meadow Towel Tray
First aid kit, Tylenol, Advil, hairbrush, comb, bobby pins, concealer, lip gloss, mouth wash, hairspray, stain remover, antacid, tampons and sanitary pads, sewing kit, clear nail polish, nail polish remover, nail file, mints & hard candies, hand lotion, and dental floss
If you don't have the time or patience to make your own, consider ordering a complete basket delivered to your home, ready for the big event.
In the Basket – Women (1 – 50 guests)
In the Basket – Men (1 – 50 guests)
Remember this special day for many years to come. Absolutely create an digital memory, but there is still an ease and something special about actually handling a photo album.
Flowers & Butterflies Vintage Photo Album..
…
Especially for your Butterfly Theme Wedding
Wings of Love Flower Girl Basket
Courtesy of CeilingTileIdeas.com
Turn a boring kid's room into a dream room by making your own cheap and chic no fuss butterfly theme headboard.  The hardest part is narrowing down your options and choosing your tile style, design(s),  and color(s).
Decorate the whole room in delightful butterflies or just use them as accent pieces to your favorite solid colored bedding. No matter which way you go, this butterfly headboard will take your room from ordinary to extraordinary in less than an hour.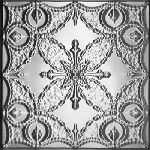 2410 Tin Headboard Tile – Classic Butterfly Needlepoint
Make the Night Last a Year
Don't let this memorable day fade away with the setting sun. The next day, when all is still fresh, log onto Shutterfly to create photo books, memory calendars, and even photo thank you notes or create a 5×7 photo card announcing the day, time, and location of your next celebration.
Photo Books | Calendars
 | Photo Gifts
Or do it the old fashion way — print your photosand store them in an easily accessible photo album
Flowers & Butterflies Vintage Photo Album | Butterfly wreathc2009TRForsman | Butterflies (Cool Chic) Wedding Planner |Wedding Scrapbook Photo Binder
Photo Pages for 3-Ring Binders
Party Hearty!