Whether you like playing sports or watching sports, a sports theme party is a winning combination for fans of all ages.
…
This celebration package is what we are calling All Sports. If you are interested in a specific sport, check out Party Idea Pros other sports theme celebration packages:
Disney Cars 2 Party Ideas, Planning Tips, Decorations, and Supplies
It's Game Time! (Football)
Take Me Out to the Ballgame (Baseball)
All Sports Party Invitations and Stamps
Choosing your invitation is the equivalent of the title of a paper … it sets the tone for the entire party, even a casual party! We found lots of great sports invitations from which to choose. It was difficult to find a handsome all sports theme invitation. From the choices available, here are our favorites … (be sure to check back frequently, just in case we find something perfect!)
Sports Personalized Invitation
Black & Gold Stripe: 100 Personalized Invitations / Announcements
Purple & Gold Stripe: 100 Personalized Invitations / Announcements
Green & Silver Stripe: 100 Personalized Invitations / Announcements
Green & Silver Stripe: 100 Personalized Invitations / Announcements
Sorry we cannot link directly to any of these invitations. Simply click this link, then click party and invitations, and then search "sports".
Remember you may need any or all of the following: Save the Dates, Invitations, Let's Celebrate Cards, Reply Cards Reply Envelopes, Stamps For Invitation, Stamps for Reply Card, Thank you Notes, Welcome Letter for Out of Towners, Directions, Menus, Thank you for joining us tags. (More concrete ideas and suggestions coming soon!)
Elegant Return Address
The custom embosser is all about sophistication. Now you can easily add some elegance to everyday stationery or as an elegant alternative to having your return addresses printed on your party invitation envelopes. They also make wonderful gifts. You will be surprised at how often you use your new embosser.
Desk Embosser designed to work with a variety of embossing plates
Football Stamp
Golf Party Stamps
Personalize your stamps by using one of the great zazzle sports stamps. Please be sure to bring a complete invitation, including all inserts, to a local post office to determine exactly how much postage is required. If you decide not to customize, please do not mix stamps. It is better to add too much postage than a hodgepodge of mismatched stamps. You have spent so much time and money on every other detail, the difference in price is not worth giving a sloppy first impression.
Personal Party and Event Websites
Have you always wanted a friends and family web page? Set-up an event web site to improve communication, and keep your guests. informed This is a fun extra. If you are on a tight budget and have computer savvy friends and family, you might even want to save money by foregoing invitations and instead send invites via your website.
All Sports Party Table Linens
You have many options to create a fun and sporty look. Your choice will ultimately come down to a combination of what your room looks like and how daring you feel. Party Idea Pros first choice is to create a similar look to that in the photo on the BBJ Linen site. It truly is one of our all time favorite looks: Black and White striped linen with fun accent colors. It works great with the Arte Felguerez sculptures — just the right combination of classy and fun. Rent white or black folding chairs..
Likewise, if you are hosting an all sports party at your house just about any color linen you have will be fine, in fact, place mats will also work great, and to tell you the truth, individual sheets of scrap booking paper work great and are adorable. Choose any solid colored paper or any of the patterns pictured below. If you are feeling creative and have lots of time, you can even create a layout highlighting your guest of honor. Alternatively, use your place mats as place cards by creating a page for each of your guests. Laminate it and tie with personalizedribbon for a complete favor anyone can enjoy.
12 x 12 Double Sided Paper – Malone
12 x 12 Double Sided Paper – Sports Athlete
12 x 12 Double Sided Paper – Sportsmanship
12 x 12 Gold Foil Paper – Champion
Just a note on chair covers: chair covers may not be necessary if the chairs supplied are fairly neutral and in ok condition. In fact, I tend to not use chair covers at any of my personal parties. Having said that, if your budget permits, the overall look of certain rooms is enhanced if chair pads are used. Choose one of your accent colors.
If you are having a fairly large party, don't forget to include your place card table, your gift table, buffet tables, and any ceremonial tables when determining your linen count. Also, if you chose to use more ornate linens, do not use them for the cocktail hour; they will have a greater impact as your guests enter the dining room.
All Sports Party Centerpieces
There are so many completely different centerpiece options for a sports theme, here are a few of our favorites.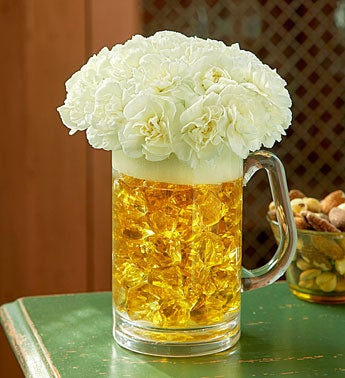 DIY. These sports ball shaped bowls can be filled, to the point of over-flowing, with popcorn, cracker jacks, or milk chocolate foil wrapped baseballs. Or, simply add a flowering plant or fresh daisies. Mix and match!
Cracker Jack Original Triples, 3-Ounce Boxes (Pack of 24)
More Cracker Jack
Baseballs Premium Solid Milk Chocolate Balls (1 Lb – 72 Pcs)
These Mylar baseball theme centerpieces are great for casual, festive affairs.
All-Star Baseball Centerpiece (6pks Case)
All-Star – Basketball Centerpiece (6pks Case)
All-Star – Football Centerpiece (6pks Case)
All-Star – Soccer Centerpiece (6pks Case)
All-Star – Volleyball Centerpiece (6pks Case)
All-Star – Bowling Centerpiece (6pks Case)
Fun All Sports Party Table Decor
All Sports Happy Balls
Add fun to your tables by adding a colored straw topped off with a Happy Ball Antenna to each guest's water glass. Write the guest of honor's name and celebration date on the bottom of the antenna ball.
Happy Face Sports Antenna Toppers
Use a fine point or paint marker to write your guests' names on your place cards.
Niji Metallic Paint Markers
Set of 5, Sharpie Markers in Assorted Colors, Fine Point
This beautiful 16″ wide by 48″ long real moss runner will lend a sporty feel to your place card table. Just place two runners in the center of an 8 foot table covered with black cloth and skirted in black and white stripes.
All Sports

Party Candles
It is difficult to have too many candles … place assorted sports candles on top of an Acrylic Baseball Display Case.
Baseball Molded Candle
Basketball Molded Candle
All Sport Cake Candles
Bowling Set Candles
Wilton Candle Set – Soccer Balls
Wilton Candle Set – Baseball Bats
Wilton Candle Topper Set – Basketball
Wilton Candle Set – Golf Balls
Wilton Candle Topper Set – Golf
Wilton Baseball Topper Set With Decals
Wilton Hockey Topper Set With Decals
All Sports Party Napkin Rings and Napkin Ties
Consider using these colorful beaded tassels as napkin rings or simply skip the napkin rings altogether. Instead use trading cards as napkin decor. Just fold your napkin beautifully and place adornment in the pocket.
More Baseball Trading Cards
Mix and match various inexpensive sports keychains
Soccer Keychain
Volleyball Keychain
Wrap the whistle cord around the napkin!
All Sports

Party Place Card Ideas
Let the games begin with these hysterical place card holders! Each figure is 3.5″ and features a bouncy detail jovially bobbing up and down on a bouncy spring. They include a place card holder snuggly in the back. Available in football, basketball, or baseball themes. Mix all three themes for a fun look.
Personalized Large Sport Themed Drink Tickets
Indicate you would like the bottom white space sec, row, seat to be left blank. Use a black sharpie to write in your guests' table numbers — i.e. Table 4
All Sports

Party Favors
A sports party theme lends itself to so many party favor options, Party Idea Pros could not choose just one best option, so here are a few choices we call the best of the best … One more thought — party favors can double as place cards when combined with a place card tag or can be used as small tokens of thanks when a thank you tag is attached.
Baseball Theme Miniature Sports Gumball Machine
Baseball Gumballs: 850 CT
M & M Sticker/Stamper Sports: 12 Count
Package these in sets of 4 or sets of 6, to save a little money. Tie them together with personalized ribbon for a complete favor anyone can enjoy.
Sports Benders
Sports Benders are the perfect keepsake for an all sports celebration plus they will add a playful, fun design element to your tables . Be sure to have them set-up at each place setting. Write " Daniel's 30th Birthday". April 28, 2007″ in Sharpie or with a gold metallic paint marker on each tin. Order 1 for each couple and 1 for each single friend. Prices vary but the fun factor is definitely worth the splurge. Sometimes we even fill the bender container with See's Candies.
Hog Wild Mountain Bike Joe Bender . Hog Wild Tennis Pro Joe Bender . Hog Wild Tennis Ace Jane Bender . Hog Wild Joltin' Bender . Hog Wild Air Joe Bender . Hog Wild Skateboard Joe Bender . Hot Rod Benders – Blue . Hog Wild Kayak Dawg Benders . Hog Wild Kayak Joe Bender . Hog Wild Snowboard Joe Bender . Hog Wild Extreme Bender Boarders, Surfboard . Hog Wild Soccer Sue Bender . Hog Wild Soccer Joe Bender . Hog Wild Extreme Bender Boarders, Skateboarder . Hog Wild Snow ski Joe Bender . Hog Wild Kayak Joe Bender . Hog Wild Mountain Bike Joe Bender . Hog Wild Hula Jane Bender . Hog Wild Hockey Joe Bender . Hog Wild Touchdown Joe Bender . Double Kayak Benders – Double Team Benders . Yoga Jane Bender . Bender Cheerleaders Posable Magnetic Cheerleaders- ASHLEY . Bender Cheerleaders Posable Magnetic Cheerleaders- HAILEY . Bender Cheerleaders Posable Magnetic Cheerleaders-WILL
Sports Water Bottles
…

Translucent Hourglass Water Bottles

Sports Water Bottle 7.5 in (1 Dozen)
Sports Bandz
Zany Bandz Sports Shaped Rubber Bands
All Sports Party Decor
Golf Balloons
Imprinted Sports Mylar Balloons
All Sports Novelty Lights
Sports Balls String Party Lights
Sports Beer Party String Lights
Sport Ball Party String Lights
Golf Bags & Balls Novelty Light Set
19th Hole Golf Ball Miniature Party Lights
Football Electric String Lights
All Star Paper Goods
Bowling Deluxe Party Pack
Gymnastics Deluxe Party Pack
Basketball Birthday Basic Party Pack
Football Birthday Deluxe Party Pack
Something To Cheer About Deluxe Pack for 8
Soccer Birthday Deluxe Party Pack
NASCAR Full Throttle Deluxe Party Pack
Little League Baseball Deluxe Party Pack
All Star Sports Packs
All Sports Home and Garden
All Star Sports Bowl
The Little Extras for your All Sports Party
Sometimes Party Idea Pros just comes across an idea or a site which might provide that little extra something sporty you are searching for or are just too cute to pass up.
Medals & Trophies
Gold Medal
Silver Medal
Bronze Medal
4″ Gold Trophy
All-Star Sports Party Favors Gold Medal (12pks Case)
All-Star Sports Party Favors Trophy (12pks Case)
Pens, Erasers, Missiles, & Balls
Sports Balls Assorted 12 pc
Mini Sports Ball Erasers 48 pc
Sports Lite Up Novelty Ball Point Pens
All Sports Treats
Favorite Team 3-Way Popcorn Tin (limited team availability)
Summer Sport Lover 3 Pack Gift Set
Winter Sport Lover 3 Pack Gift Set
Sports Balls Decorated Cookies
Jelly Belly Sports Beans
These jelly belly sport bean bags make for fun place cards and party favors. Assign each table a flavor or place a different flavor at each place setting.
Jelly Belly Lemon Lime Sports Beans Bag
Jelly Belly Fruit Punch Sports Bean Bag
Orange Sports Bean Bag
Watermelon Extreme Sports Beans Bag
Cherry Extreme Sports Beans Bag
Sport Sugar Candies and Sport Ball Candy Molds
Sugar Layon-Assortment Sports Balls: 319 Count
Sports assortment Chocolate Mold: 1 Count
Wilton Blue Ribbon 1st Place Award Cake Pan
More Sports Cake Pans
Solid Milk Chocolate Sports Balls
Baseballs Premium Solid Milk Chocolate Balls (1 Lb – 72 Pcs)
Basketballs Premium Solid Milk Chocolate Balls (1 Lb – 72 Pcs)
Golf Balls Premium Solid Milk Chocolate (1 Lb – 72 Pcs)
Assorted Chocolate Sport Balls
All Star Fun and Entertainment
Finger Flick Football Game
Mini Bowling Set
Pinatas
"Football 18″" Pinata"
"Bowling Pin 21″" Pinata"
Soccer Ball Pinata
Let your guest make the calls — provide individual penalty flags. Just picture a room full of people tossing their flags all at once!
All Sports Photo Albums
Remember this special day for many years to come. Absolutely create an digital memory, but there is still an ease and something special about actually handling a photo album.
Personalized All-Star Sports Wooden Photo Album
All Sports Photo Box Mulitple Photo Frame
It's All About Sports Photo Album
…..All Sports Binders
All Sports Picture Frames
Deluxe Sports Autograph Memory Frame
All Sports Ties
All Sports Hats
All Sport
s Fan Gifts
My Stubs© Personalized Ticket Album
The Sharper Image? Digital Camera Binocular
Baseball Star© Personalized Canvas Art
3 Sports© Personalized Athletic Mouse Pads
Make the Night Last a Year
Don't let this memorable night fade away with the rising sun. The next day, when all is still fresh, log onto Shutterfly.com to create photo books, memory calendars, and even photo thank you notes or create a 5×7 photo card announcing the day, time, and location of your next celebration.
Collage Calendars
Party Hearty!