Put the "wild" in your party with this fabulous animal print, jungle safari party celebration package.
 …
Quick update …
We wanted you all to know we finally completed the much needed update to our Jungle / Safari / Serengeti/ Animal Print celebration package. A festive theme for adult birthdays, ladies night out, baby showers, bridal showers, college parties, sweet sixteens, quinceaneras, teen birthdays, Bar and Bat Mitzvahs, non profit events, proms and high school dances, fundraising galas, and reunions of all sorts.
…
Jungle Safari Party for Children and Baby Showers
Just Monkeys | Monkey Around Party
Owl Theme Party Planning, Ideas, and Supplies
Little Giraffe Theme Party Planning, Ideas, and Supplies
Zebra Theme Party Planning, Ideas, & Supplies
…
Update! Jungle Animal Bandz Party Favors!
Bandz also make great napkin rings — your guests will delight when they remove their napkin and realize the silicone band is shaped like an animal. Consider using 2 or 3 per napkin to encourage trading.
Silly Bandz Rubber Band Bracelets Rainforest Set
…
Rubba Bandz Wacky Animals Fea. Hedgehog and Octopus
…
…
Jungle Safari Party Invitations
Choosing your invitation is the equivalent of the title of a paper … it sets the tone for the entire party!
There are lots of great jungle theme invitations from which to choose. Here are our favorites …
Invitations available in multiple colors and can be customized.
…
Modern Menagerie: Azalea : Azalea
…
Black Leopard Bachelorette Party Invitation
Leopard High Heels Womans 21st Birthday
Leopard 21st Birthday Invitation Leopard 5×7
Tiger Jewel 21st Birthday Invitation Tiger 21
Leopard Womans 21st Birthday Party
Zebra Damask Girl's Night Out Bachelorette Party
Elegant Wedding Invitation Zebra Damask BB
Zebra Damask Fabulous 30th Birthday Party
…
…
Zebra Invitation in Blues and greens
Zebra Invitation in Pinks and Purples
…
Perfect Jungle Safari Invitations for Sweet Sixteen Parties
Hip and Chic Animal Print Note Card
…
Giraffe Print & Pink Birthday Party Invitation
Sweet 16© Custom Zebra Invitations
Red Zebra Classy Bow Sweet Sixteen
21st Royal Blue Leopard 21st Birthday Invitation
…
Perfect Jungle Safari Invitations for Baby Showers
Girl Baby Shower Invitation – Giraffe Print & Pink
Chic Mom-to-Be Baby Shower Invitations
More jungle safari baby shower and children invitations
…
Save the Dates
Wild Cheetah Animal Print Sexy Wilderness Pattern
Leopard Print Photo Save The Date
..
Zebra Save The Date Announcement Pink
…
Unfortunately, we cannot link directly to these invitations. Simply click any of the links below and them search by invitation name.
Remember you may also need to order any or all of the following: Save the Dates, Let's Celebrate Cards, Reply Cards, Reply Envelopes, Stamps For Invitation, Stamps for Reply Card, Thank you Notes, Welcome Letter for Out of Towners, Directions, Menus, Thank you for joining us tags. (More concrete ideas and suggestions coming soon!)
…
Personal Party and Event Websites
Have you always wanted a friends and family web page? Set-up an event web site to improve communication, and keep your guests. informed This is a fun extra. If you are on a tight budget and have computer savvy friends and family, you might even want to save money by foregoing invitations and instead send invites via your website.
…
…
Jungle Safari Party Stamps
Personalize your stamps or use one of the great zazzle stamps. Please be sure to bring a complete invitation, including all inserts, to a local post office to determine exactly how much postage is required. If you decide not to customize, please do not mix stamps. It is better to add too much postage than a hodgepodge of mismatched stamps. You have spent so much time and money on every other detail, the difference in price is not worth giving a sloppy first impression.
Zebra Head Design Postage Stamp
Tiger Face Peering Thru Leaves Stamp
…
…
…
Jungle Safari Party Table Linens
You have many options to create a fun look. Your choice will ultimately come down to a combination of what your room looks like and how daring you feel.
If you want to save some money, most venues will supply complimentary white or cream linens; stick with cream unless you are working primarily with zebra prints. Likewise, if you are hosting a jungle party at your house just about any color linen you have will be fine, especially an earth tone. In fact, placemats will also work great, and to tell you the truth, w have often used individual sheets of scrap booking paper rather than placemats — paper saves money and the prints are adorable. Any of the patterns below would make for a fabulous table. If you are feeling creative and have lots of time, you can even create a layout highlighting your guest of honor. Another option is to use your place mats as place cards by creating a page for each of your guests. Laminate it and tie with personalized ribbon for a complete favor anyone can enjoy.
…
Sassafras Lass – Bungle Jungle Collection – 12×12 Double Sided Paper with Border Strip – Tree Top
Animal Print Placemats
Don't have the time or inclination to DIY? Here are a few animal print placemats you can simply order online and have the arrive at your door in a matter of days.
Animal Print Linen Placemat
These linen placemats are fabulous but definitely pricey.
Brown and Purple Leopard Placemat
Jungle Safari Party Centerpieces
A Party Idea Pros favorite centerpiece is created by Wanderfuls . A budget friendly choice, not only are these centerpieces great looking but as an added bonus each blossom and candy filled stem goes home with your guests as a party favor. We recently used these at both a wedding and a Bat Mitzvah. All we can say is that they truly are wonderful and easy! Call 1-800-822-9263 to speak with a designer. The Wanderfuls sales staff will walk you through the entire process. Plus, their goal is to have all your centerpieces delivered one month in advance. Specify that you like the jungle animal centerpieces.
Customize the colors depending on your linen choice
More Jungle Safari Centerpiece Ideas
Create a stunning centerpiece by hanging these ornaments from manzanita branches placed in a simple, elegant vase. These branches are very strong and can also be used to hang crystals, votive candles, flowers, and much much more!
Decorative, African, Animal Print, Handcrafted Gourd Bowls
Striped and Shapely Flower Floral Vase Home Centerpiece
…
Arthur Court Monkey Centerpiece Bowl
Arthur Court Elephant Centerpiece Tray
Both of these fabulous centerpiece trays would look great filled with animal print ornament balls or zebra stripe balls
…
Group several of these zippy zebra-striped balls together in an open-weave basket (or, better yet, our coordinating Zebra Bowl) for a super-sophisticated style statement!
…
If you want to make a huge impression and are willing to pay for an artisan's practiced skill, consider using some of these stunning handcrafted pieces of art as centerpieces.
Wood stand, 'Elephant Safari'
Ishpingo statuette, 'Elephant in Nature'
Wood sculptures, 'Happy Giraffes' (pair)
Now Make It Move
These centerpieces are just too darn cute to stay still. Place them on this revolving base to add movement and pizzazz to your table.
Large Rotating Display Base Has Mirror Top And Will Hold Up To 44 Lbs.
…
Jungle Safari Party Napkin Rings
Any of these authentic handcrafted napkin rings will add an extra touch to your table settings.
Mahogany Wood Animal Napkin Rings
Banana Fiber Animal Napkin Rings from Africa
…
…
A significantly less expensive yet equally compelling alternative is simply to tie each napkin with animal print ribbon or even animal print slap bracelet.
Cheetah Print Bias Binding Ribbon
Grosgrain Animal Print Ribbon in lots of patterns and colors
…
Just the Napkin
Another great option is to simply skip the napkin rings altogether. Instead use these fun animal print bandanas as a napkin. Just fold your napkin beautifully or consider folding the bandanna length wise, in thirds, and placing it under your plate so it hangs off the table.
…
Whatever napkin you use, simply slip one of these adorable lollipops or animal print sunglasses into the folded napkin pocket. Colorful and playful, they always elicit smiles!Or make your own jungle animal sucker using a chocolate lollipop mold.Both the lollipops and sunglasses also make great place cards and even party invitations. Simply attach an address label with your guest's name and table number directly over the company label. The sunglasses can be easily arranged on any table. Display the lollipops in one or more of these clay dishes with styrofoam insert. Cover styrofoam with a single artificial wild grass bush.
…
Giraffe Shaped Lollipop: 24 Count
Rhino Shaped Lollipop: 24 Count
Lion Shaped Lollipop: 24 Count
Monkey Shaped Lollipop: 24 Count
Elephant Shaped Lollipop: 24 Count
…
New and Too Cute!
…
…
Jungle Safari Party Place Card Ideas
In addition to the lollipops and sunglasses (above), you have a myriad of wild ideas from which to choose including elegant elephant place card holders to playful safari visors to endangered species chocolate bars. Add a place card tag and whatever you choose, you cannot go wrong.
…
Zebra Ceramic Frame Place Card Holder and Napkin Ring
…
These animal print fans and visors can double as inexpensive party favors and place cards. Simply write your guests names and table numbers directly on the product with am metallic paint marker
or sharpie marker.
12 Wild Animal Print Paper Fans
Foam Animal Print Safari Visors
…
…
Jungle Safari Party Favors
In addition to using your place card and napkin rings as party favors, there are lots of other options.
…
On Sale (while supplies last)
…
Write your guest's name directly on these boxes and use for place cards, too!
Fuzzy Dice Assorted Animal Print Keychain
LED Flashlight Animal Print Designs
…
…
If you choose to give party favors, these beautiful faux limoge trinket boxes cannot be beat! You will need to scroll down the page to find the right boxes – sorry.
Wild Animal Faux Limoge Trinket and Keepsake Hinged Favor Boxes
…
Add a piece or two of fine chocolate!
Purse animal print trinket boxes
…
…
…
Jungle Safari Party Candles
There are lots and lots of options from which to choose.
We love these handmade African candles. These playful, yet sophisticated candles also make for great centerpieces by themselves or added to a floral centerpiece.
Imported African Handmade Zebra Safari Animal Candle, medium
Imported African Handmade Warthog Safari Animal Candle, medium
Imported African Handmade Water Buffalo Safari Animal Candle, medium
Imported African Handmade Rhino Safari Animal Candle, medium
Imported African Handmade Elephant Safari Animal Candle, medium
Imported African Handmade Giraffe Safari Animal Candle, medium
Imported African Handmade Hippo Safari Animal Candle, medium
…
…
…
Gardenia Scented Animal Print Flared Glass Candles
Animal Print Candle Holder Set
…
Gardenia Scented Animal Print Flared Glass Candles
Pack of 6 "Jungle Nights" Scented Assorted Animal Print Pillar Candles
Club Pack of 18 Gardenia Scented Animal Print Glass Filled Votive Candles
Club Pack of 36 Gardenia Scented Animal Print Glass Tea Light Candles
Safari Print Glass Tea Light Holders Filled With Candles
…
Tea-lights and Tea-light Holders
Most venues supply tea-lights and holders but if yours does not, consider purchasing some. The play of light makes a difference. Place at least three on each table. If you already have a lot of pattern and color on your tables, a simple votive or tea light may be all you need.
Tea light candles (20 pack)
…
…
…
Jungle Safari Theme Party Paper Goods
Serengeti Zebra Black & White Paper Goods
Serengeti Zebra Brown & White Paper Goods
…
…
Zebra Print Kit-N-Kaboodle Zebra Print Deluxe Kit-N-Kaboodle Kit
Totally Fabulous Baby Shower African American Deluxe Pack
Totally Fabulous Baby Shower Caucasian Deluxe Party Pack
Animal Print Giraffe Party Pack for 8
…
Animal Print Beverage Napkins
In addition to these three "wild" napkins, most of the patterns above have matching beverage napkins.
Serengeti Pink & White, Beverage Napkins
Wild Night Sweet Beverage Napkins
…
Animal Print Gift Bags and Boxes
…
…
…
Jungle Safari Party Decor
Balloons
Jungle Animal Print Safari Balloons
Zebra Print Hot Pink Latex Balloons
"Funky Zebra Birthday Cake 41″" Foil Balloon"
…
Wood ornaments, 'Black Zebras' (set of 4)
Wood ornaments, 'Black Giraffes' (set of 4)
Wood ornaments, 'Elephants' (set of 4)
…
Large Jungle Theme Party Props
           
…
Custom Creation Circle Arch Zebra Each
Sytlish Zebra Daisy Standee Kit
Personalized Stylish Zebra Sign Each
…
8″ Zebra Print Tissue Lantern Set/3
Theme Gossamer 19″x25 Yd Zebra Roll
…
…
…
…
Jungle Safari Animal Print Home Decor
Animal Print Coasters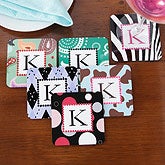 Personalized Animal Print Coasters
(Please note: this is not a set of 6 coasters — the coasters are priced individually. Yes, it is a bit pricey for a single coaster!)
Call of the Wild Drink Coasters, Set of 4
Jason Safari by Wendy Wooden Coasters – Set of 6
Silicone Coasters and Glass Charms – Safari
…
Animal Print Throw Pillows
Wool cushion covers, 'Zebra' (set of 4)
…
More Jungle Safari Home Decor
Set of 4 Funky & Fun Zebra Animal Print Bathroom Accessories
Animal Print Design Stone Carving Egg African Art Decor
Animal Patchwork Micro Mink Throw Blanket
…
…
…
Jungle Safari Food Serving Pieces
Safari Animal Shaped Edible Hard Sugar Decorations
Zebra Print Cupcake Liner Baking Cups
Assorted Animal Print Cupcake Liners
…
Endanagered Animals 4 Pc Melamine Serving Tray Set
Safari Salt and Pepper Set
…
Call of the Wild Wine Glass Appetizer Plates
These animal print wine glass appetizer plates double as a wine glass cover when you're in between sips. A rubber ring backing ensures that the topper stays firmly on the lip of your glass, so you're free to mingle with ease and keep at least one hand free — to snag that last shrimp or cheddar cube! Wine glasses not included.
Appetizer and Dessert Plates Zebra Print
Appetizer and Dessert Plates Leopard Print …
Kissing Tigers Salt & Pepper Shakers Set
…
Zoo Animal Shape Paddleball Games
These paddleball boards can be used as playful serving trays for finger foods and tray passed appetizers. Just clip off the ball.
…
…
…
Add a Charitable Twist to your Jungle Safari Party
Looking for a way to add a charitable element to your celebration? Rather than accept gifts, ask your friends and family to adopt an endangered animal in honor or the guest of honor. Another option is to use the adoption gifts as party decor and then donate the stuffed animals to your favorite children's charity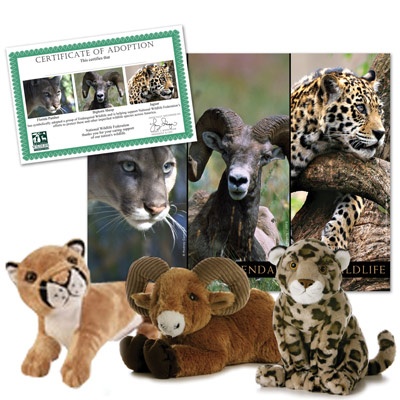 …
Another thought is to make your party as "green" as possible –
Use seasonal foods grown or produced locally
…
For more ideas, see Go Green
…
…
….
Jungle Safari Entertainment Ideas
Make your own jewelry
Animal print art glass beads
…
Make Origami Animals
…
Wild Animal Pinatas
…
Dance Floor Fun
..
Jungle Animal Shaped Beach Balls
…
Jungle Safari Party Music
…
…
…
Make it a Costume Party!
How fun would it be if all your guests came dressed for a "wild" party. These jungle safari inspired costumes and accessories are a great place to start. By hosting a costume party the guests themselves become both party entertainment and party decor.
Jungle / Safari
Sexy Safari Girl Adult Costume
…
Zebra
Pleated Penalizer Referee Adult Costume
Trixie-Lady of the Evening Adult Costume
Zebra Witch Hat
White Zebra Stockings – Stockings and Tights
Zebra Zipper Thigh Highs – Thigh Highs
Zebra Zipper Glovelets – Costume Accessories – Gloves
…
Tiger
Femme Feline Adult Costume
…
Monkey/Gorilla
Gorilla Adult
…
Lion and Leopard
The Wicked of Oz Lion Adult Costume
Leopard Stockings – Stockings and Tights
…
Cheetah
Cheetah Platform Adult Shoes
Harlow Leopard Platform Pumps Adult
…
Simply Accessorize
Serengeti Safari Over Sized Fashion Stripe Sunglasses
Zebra Print Fashion Sunglasses
White Animal Print Sunglasses
…
…
…
The Little Extras for your Jungle Safari Party …
Sometimes Party Idea Pros comes across an idea or a site which might provide that little extra something you are searching for …
Animal Print Accessories including watches, cuffs, and handbags!
…
Neckties
There are many pages of handsome ties for your jungle/ safari theme party: Zazzle



Giraffe Tie For the Wild Man! Necktie
…
New!
Animal Print Clothes and Accessories on ShopBop!
…
Zebra Inspired Jewelry
Obsidian button earrings, 'Animal Print'
Obsidian cocktail ring, 'Animal Print'
Obsidian choker, 'Animal Print'
…
Animal Print Flip Flops
…
…
…
Jungle Safari Party Hostess Gifts
Mud Pie Leopard Glass Serving Board Set w/Spreader
Mud Pie Giraffe Artichoke Gift Set w/Napkins & Spreader
Mud Pie Crown Wood Cutting Board Set w/Napkins & Spreader
…
…
…
Make the Night Last a Year
 
Don't let this memorable night fade away with the morning sun. The next day, when all is still fresh, log onto Snapfish.com to create photo books, memory calendars, and even photo thank you notes or create a 5×7 photo card announcing the day, time, and location of your next celebration.
…
…
…
…
…
Party Hearty!
…
…
…